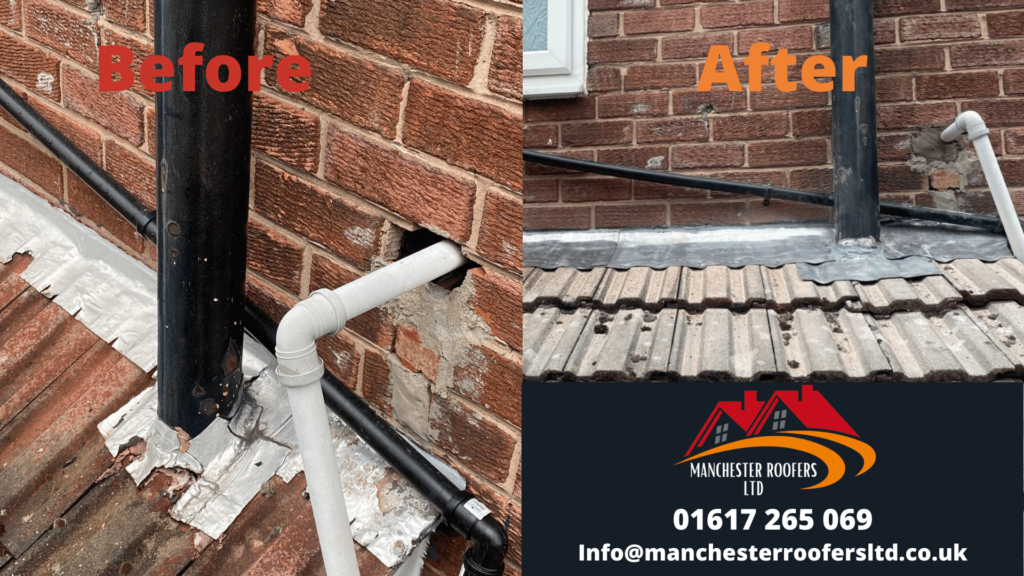 Shanelle called me last week after the mold in her enclosed patio was becoming too much. Shanelle mentioned she had enlisted the help of a DIY friend previously and everything seemed fine following the fix. However, the damp she had experienced in the past was rapidly becoming worse and she now had mold growing in the roof. 
We set out for Shanelle's home in Manchester and I was expecting to find a regular leak which would be a quick fix but what I found was quite interesting. 
The roof definitely needed some decent flashing to sort out most of the leak. The cast iron soil vent pipe running through the roof was very close to the wall, making things complicated. There was also a large split behind the soil vent pipe, which could have been the main source of the leak. Nothing we could not take care of though. 
After assessing the patio further and taking down some notes, I came up with a plan of action and the materials needed for the repairs. I shared an affordable quote with Shanelle which she signed off.
Keith (A Manchester Roofer) and I started by pulling off the aluminium peel and stick flashing which was a temporary fix to the prior leaks. We replaced this with 1.5 meters of Code 4 Lead which we secured firmly on the wall. We then caulked the flashing to make watertight. 
We used some silicone around the pipe for the cast iron soil vent pipe and reinforced this by soldering a lead upstand. Some pipes were exiting from a hole in the brick wall draining into an exterior scupper. The whole had been left exposed therefore we covered it up with some sealant.
With that completed, the roof could be considered leakproof. Shanelle was very pleased to finally have her roof sorted. We left satisfied that the leaks would not result in the ceiling or any structural damage anymore.